Shova Gurung
Principal & Mathematics Teacher
Shova has been working in Shamrock from 2009 as a volunteer. She like to work with children who are very motivated to learn. She started her job as Principal from 2013. She is a mathematics teacher as well. She also look after keeping records of the school financial part and administration as well. Talking about her education, she did her schooling in convent school. She has completed her master degree in Business of Administration in major finance. She believes in uplifting Nepal through good education. In leisure time she likes to read books, cooking, zumba fitness class and visiting new places.
Suraj Hzare Dahal
Vice Principal, Social Studies & Geography Teacher
Suraj is the Social Studies and Optional Geography teacher at Shamrock School. He is also the academic coordinator of the school and the class teacher of class 10. He has been in the post of teacher in this school since 2009. He holds a Bachelor of Arts in Journalism and Sociology. Suraj has a deep knowledge in his subject matter and has got 7 years of teaching experience. He has received teacher training from Experience UK Ltd twice; 2011 and 2015. He was also trained by Social Studies Forum Nepal in 2014. During the course of his work he has always shown a positive attitude and persistence. When he is not teaching, he enjoys reading, cooking and writing articles local newspapers. He loves to travel and has visited many parts of Nepal. Suraj has a wonderful teaching style in which he combines factual storytelling by sharing his travel and life experiences. This adds an important (centuries old) element of experiential learning to the traditional teaching system.
Madan Shrestha
Health & Physical Education Teacher
Madan is an ex-student at Shamrock School [2007-2010] He is currently the Health and Physical Education teacher [2011-present] He is also a head warden of the hostel whose duties include conducting Sports as well as various other activities like drama (The Romeo and Juliet production is also a vital funding activity for the school). He has been a proactive member of many teacher training sessions from experienced native and foreign teachers since he joined Shamrock as a teacher. With 9 years of experience at Shamrock, Madan is the longest serving member of staff with the most experience of the school since its' beginning. Along with other wardens he coordinates both the running of the hostel and the school with Michael (the School Manager).
Milan Gurung
Mathematics & Music Teacher
Milan Gurung is a young man with enthusiastic and kind nature. He is an ex- student of shamrock and is now a teacher. He has been teaching in shamrock since 2014. He now teaches Mathematics from class 5 to 8. He also does music with the kids in shamrock. So, he is also a music teacher in school. Furthermore he does sports with the students in Shamrock. He is currently studying bachelor in business administration in one of the well-known colleges in Pokhara. He has been involving in shamrock teacher training from experience U.K. twice. So, he has a good experience in teaching and learning. Having a good leading and interactive way of teaching, he has been able to get good academic results from his students. He has got different leadership skills as he was the head boy of the school leading the students. He is also working as a warden in shamrock helping to look after the students in the hostel and tutoring. He is also volunteered in an institution called 'Salute Gorkha' interpreting for an interview class with Mr. Michael Newton, the manager of shamrock. He has also been involving in different social works. He worked on supplying of basic needs to the victims during the time of earthquake in Nepal on 2015. He is a person having potential to guide people and cope with all event.
Dipendra Shrestha
Sciences & Social Studies Teacher
Dipendra is a young, energetic and enthusiastic teaching staff and a warden of Shamrock who joined here in 2009 as a student. He passed through his school life in 2015. He is a student of science faculty and has been staying here as a teacher (Science and Social) and a warden after taken his S.L.C examination. During his student life in Shamrock he involved in many extracurricular activities like arts, drama, karate, sports, trees plantation programs etc. He has also involved in a program of free health checkup for children with a team of Holland. He has also got teacher training from experienced and qualified teachers of native and foreign land.
Susmita Thapa
General Knowledge & Social Studies Teacher
Susmita is a young, energetic and active person. Who is now a hostel warden and a Social and General Knowledge teacher in Shamrock. She came here in 2009 as a student of class five. Now, she goes to Srijana Higher Secondary School for her higher education and she is in management field. She is very interested in arts and handicraft. She helps students with arts. She have learned a lots of life skills like cooking, cleaning, leadership, and ability to understand people and co-operate with them in shamrock School. She admires each and everything what shamrock has given to her and everything what shamrock has given to her and every single shamrock family members who have made her life interesting and meaningful.
Durga Rana Magar
Sciences TeacherComputer & Civic Teacher
Durga Rana Magar, ex pupil of Shamrock school and high school graduate of science, is a computer teacher at the school. She with her exceptional teaching ability and motivational personality is able to guide her fellow brother and sisters in unprecendented manner. Additionally, she has been supporting school being a warden and guiding them during their study period.
Kamal Thada
Computer Science teacher
Kamal is an ex-student at Shamrock School [2010-2015] He is a Computer Science teacher [2016-present] He is also a warden of the hostel helping to look after students in the hostel. He is also involved in various activities like sports, photography, drama (The Romeo and Juliet production is also a vital funding activity for the school).He has been involving in shamrock teacher training from experience U.K. twice.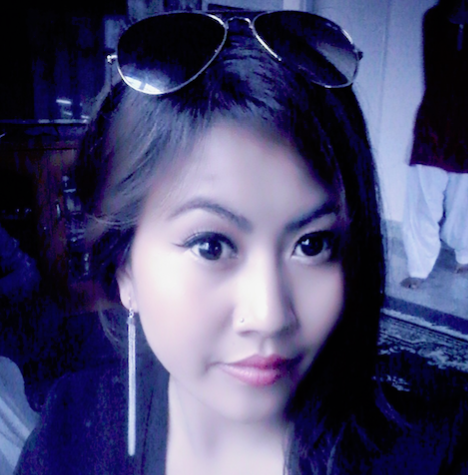 Kshitiz Thapa 
English Teacher
Kshitiz is a young, outdoor enthusiast and active teacher of Shamrock School, teaching English to class 5 to 7 promoting learning. Prior to teaching at Shamrock, she had worked in a children home for a year as a tutor and later worked in a private school for 2 and half a year as an English teacher. She is a former student of Shamrock who is currently doing her bachelors in Major English and aims to hold a certified teaching licence in a nearer future. She has been a highly active member of teacher training and other leadership trainings given by experienced native and foreign trainers in Shamrock. She is a trained teacher who believes in providing high quality teaching and learning experiences to bring out possible standards from an individual.  She loves her job and believe so strongly in the power of education.
Pratima Parajuli
Social Studies & Nepali Teacher
Pratima has been teaching Nepali, Social to class five and vocational to class six here at shamrock school since July 2017. Her calm, mature and willingness to teach the students in different ways as well as being one of the very few teachers to get teacher training from experience UK, has helped her use different teaching methodology. As a result, she has been able to deliver very good lecture in her classes focused on practice, learning rather than theoretical learning which is reflected by her brilliant academic results.                                      
Andy Ryder 
Chair
Andy's professional career has taken him from Rolls Royce PLC to the Royal Navy and then on to living and working abroad as a business Facilitator & Resultant™. He has spent the last 25 years designing and delivering corporate sales and leadership training (in English, Spanish and German) around the world. He currently runs his own international business, Experience UK Ltd, serving clients based in Europe, the USA and the Middle East. Andy's patented job title of Resultant™ explains his primary focus, which is to facilitate personal and business skills development, in order to help organisations and their staff reach their full potential. He has shared this vocation in his work at Shamrock School since 2006, where he has been responsible for maintaining the high standard of teaching, in order to "give these intelligent children, the chances they deserve in life." Andy delivers teacher training and personal development training at Shamrock School based upon the methodologies of Experiential Learning, Transactional Analysis (TA) and Neuro Linguistic Programming (NLP). His time with Shamrock School goes back to the very first days of its existence, when he assisted Duncan Cradden to source and train the very first team of teachers at the school. He has continued to do this this ever since and he "never gives up!"
Sue Bohane
Volunteer Coordination
Sue is a trained lawyer, company owner, mother of two grown up sons and a trustee of Shamrock School, Nepal. She has over 20 years' experience as a trainer of "consultative solution selling" and demonstrable success of designing, delivering and implementing global training programs. Her clients include: IBM, Samsung, National Health Service, London Ambulance Service, Gatwick Express, various Borough Councils, Infoprint, Plymouth University and Nokia. Sue has been involved with Shamrock School since 2010 with everything from fundraising to renovation. She is a regular visitor to the school, her main role being to coordinate volunteers' experiences at the school.
André Zlattinger 
Corporate Sponsorship
André has worked in the art world for more than 20 years. He currently heads the Modern British Art department at Christie's in London and lives in Sussex with his wife Ruth and their three boys Freddie, Will and Tom.  He has been visiting Nepal for over 20 years and his passion outside of his work is mountaineering. He was part of the "Everestmax" expedition in 2006 and returned to climb Everest in 2008.  André first became involved with Shamrock School as a volunteer in 2010, when he and his family first visited the school (his son possibly being the youngest person ever to visit Everest Base Camp). André's ties with the school have continued ever since, and he has cemented his commitment even further by becoming a trustee and highly active member of Shamrock Education Trust.
Lauren Costello OBE
Education Consultant
Lauren has been a head teacher for 15 years. She established one of the first primary federations in the UK and was responsible for the rapid improvement of a number of Swindon's schools which went on to achieve the nationally recognised category of "outstanding". In 2012 Lauren co-founded the Whitehorse Federation multi-academy trust, which incorporates primary, secondary, special needs and a teaching school covering Swindon, Wiltshire, Gloucester and Bicester. Lauren has been a member of the primary heads reference group since 2012 and is currently the vice-chair. She has also worked on a focus group and contributed to the review of children's mental-health. Most recently, she was appointed by the Secretary of State to chair the National committee in response to the workload challenge around data management and assessment. Lauren became involved with Shamrock School in 2014 when she began organizing fundraising events through the White Horse Federation. She then went on to offer closer ties with the school through teacher-training and volunteering her time and experience in the area of school governance.
Maëlle André Ranjitkar
Art Teacher & Community Manager
Maëlle is an artist from Brussels, Belgium, living in Nepal and part of Shamrock since 2014. Maëlle studied art, fashion design and graphic design, she is working freelance in the fashion, art & music industry, as a photographer, filmmaker, graphic and web designer. Maëlle believes creativity is freedom of the soul and a chance of self expression. She is teaching art classes in Shamrock School, she is in charge of social medias, photography, web design and graphic design for the school. With the help of her mother, they painted several murals and games inside Shamrock School for the children. She founded We Art One.org a community of artists volunteers which promotes art education for children in Nepal.
Mary Palmer
International Projects & Art Activities
Mary is an International educator with extensive experience and total dedication to enabling her students to further their education. She has worked as an educator in Spain, France, Scotland, England and the USA and is now volunteering in Nepal at Shamrock School. She has also been running English Summer Camps for teens and children in the Spanish Pyrenees and in Edinburgh, Scotland for a number of years. Mary visited Shamrock School for the first time in October 2010, after retiring from Oak House British School in Barcelona, Spain where she had been a teacher and Primary Coordinator for 31 years. Since then, she has been spending 2 months a year (from mid-October to mid-December) at Shamrock volunteering her efforts and sharing her experience and knowledge.   When she is not In Nepal, Mary organises fund raising events amongst other activities to be able to provide Shamrock with new laptops, books for the library, blankets, sports equipment, art materials, etc. Mary has been working with the students of Shamrock School on art-based projects with a focus on famous painters such as Pablo Picasso, Salvador Dalí, Henri Matisse and Vincent Van Gogh amongst others. She believes that Art helps children develop real-life skills, such as problem solving, self-expression and critical thinking while helping build self-esteem, confidence and individual sense of belonging. She has also introduced international projects about Barcelona and Gaudí, Edinburgh and Scotland, Amsterdam and the Netherlands, Anne Frank Diary and Anne Frank House, Van Gogh's Letters to his brother Theo and others. Mary always brings the resources from the country of origin and focuses on Literacy, Geography, History and General Knowledge. "Let's help the children of Nepal together and Never Give Up" - Mary thinks, says and does!
Dominic Faulkner
Extra Curricular & Safety Policies
Dom is an acclaimed adventurer, writer, photographer and speaker. He was born and educated in the UK after spending much of his childhood in Nigeria and India. He studied Geology at Imperial College, London from which he embarked on a 9-year career with 21 SAS regiment of the British Army. In 2006 Dom led an exceptional team (EVERESTMAX) from the lowest to the highest point on Earth. Starting on the shores of the Dead Sea and finishing on the summit of Everest, the dangerous 8000km journey challenged every extreme and lasted over 6 months. As one of the most ambitious and successful British expeditions in decades - 'The Longest Climb on Earth...' and the ultimate ascent. has never been repeated. The efforts of the expedition are well recorded and have appeared both as a film and a book. Dom also works in education. He is a qualified teacher of Earth Sciences, a Winter Mountain Leader and Wilderness Medical technician as well as being the head of extra-curricular activities at Cheltenham College in the UK. He regularly leads young people on expeditions across the globe and advises many individuals on how to plan and conduct their adventures safely. After the father of a Cheltenham College pupil had seen the work being done at Shamrock School, his daughter told Dom of her plans to travel out to Nepal. From that moment on Dom decided to support the school in whichever way he could, he soon joined the Governing Committee as a leading light in organizing sustainable funding and professional child welfare policies.
Fiona Busbridge
Teacher Training Coordination
Fiona spent 20 years teaching and passing on her invaluable experience to children at the Cheltenham college preparatory school. This passion she now continues into post-retirement by visiting Shamrock School where she annually holds a teacher-training session. Her most recent contribution was justly rewarded by the academic results achieved, in which all of the children passed important exams with flying colours.
Gordon Busbridge
Music & Arts Teacher
Gordon is the retired Director of Music at Cheltenham College. A gifted musician, he is now a regular visitor to Shamrock providing many varied and much loved extra-curricular activities to the children and teachers.
We are highly dedicated volunteers supporting the pupils and teachers of Shamrock School, Nepal. We aim to help them to realise their dreams through quality education. We volunteer our time, our creative, organisational and fundraising skills from overseas. If you would like to become involved in this highly rewarding organisation, please feel free to contact us.